Spring, spring spring, it's finally here! This time of year is coveted – at least in the Northeast, and we couldn't be more ready! After many long winter months, to finally have some beautiful warm weather is a reprieve, and you know what that means – time to freshen up the wardrobe! Many of you have already, or will soon be spring cleaning and going through last season's pieces to decide what to keep and what to donate. We've put together a roundup of five must have items from SafetyGirl for this spring and summer, and are giving you the run down here!
We know that it isn't exactly practical to always buy separate work and lifestyle clothing, so we've got you covered! All these items listed are perfect for work to play, and back again. They're functional, fashionable, and comfortable. Need I say more? I will, don't worry. 😉
1. Rose Pink Safety Glasses by SafetyGirl
We all need a good pair of sunglasses for this time of year, but what's more annoying than buying a pair that's expensive, and gives no protection? No worries with the Rose Pink Safety Glasses by SafetyGirl! They come in a hot pink frame with your choice of either a clear or smoke lens. The rhinestone jeweled corners give the Rose Pink Safety Glasses a touch of femininity. The lens offer you 99% UV protection and meet ANSI Z87.1 impact protection requirements.
2. Rothco Women's MA-1 Flight Jacket
Okay friends, this piece is one I personally own, and wow…let me just say, if you don't already have it, run, don't walk, to your computer and purchase one now. What's the vibe of this Rothco MA-1 Flight Jacket? Oh you know, edgy, 50's, made for a woman who kick's butt (think Sandra Dee at the end of Grease). Yeah. Have you added it to your cart yet? That's what I thought.
That's all before I even mention the functionality of this jacket – it features a Fully Reversible Rescue Orange Polyester Lining and a 100% Nylon Water Repellent Outer Shell, to keep you warm on those rainy days. So what are you waiting for!?
3. Rothco Women's Performance Camo Leggings
Where are my camo girls at!? We know you've been asking, and we're here to tell you that SafetyGirl is bringing in more camo patterned products to satiate you desires! We started with these Rothco Performance Leggings, and I mean, can you blame us? 😍 If leggings aren't your go to pants for running errands and then heading to the gym, these will change your mind. Not only do they come in two stylish patterns of camo, but they are practical!
There are two side pockets located on the left and right thigh of the leggings that are large enough to fit a cell phone. There's a small, hidden pocket in the waistband that is perfect for discretely storing a key, license, or credit card while exercising. These workout leggings provide optimal stretch to move with you during any activity, while the fabric's moisture-wicking properties keep you cool and dry. 7/8 length hits just above the ankle for the perfect look and feel! Don't miss out on these essential leggings!
4. Safety Girl II Soft Toe Work Boots – Black
I mean, who doesn't need a pair of boots that pull double duty at work and for a night out? SafetyGirl's Soft Toe Boots in black are just what you need! Without the steel toe, they are light enough to wear all day, but still durable to finish every project you're working on, then turn around and go out with the girls that night. Throw on the MA-1 Flight Jacket and a little red lip, and you're ready to go! 💋💄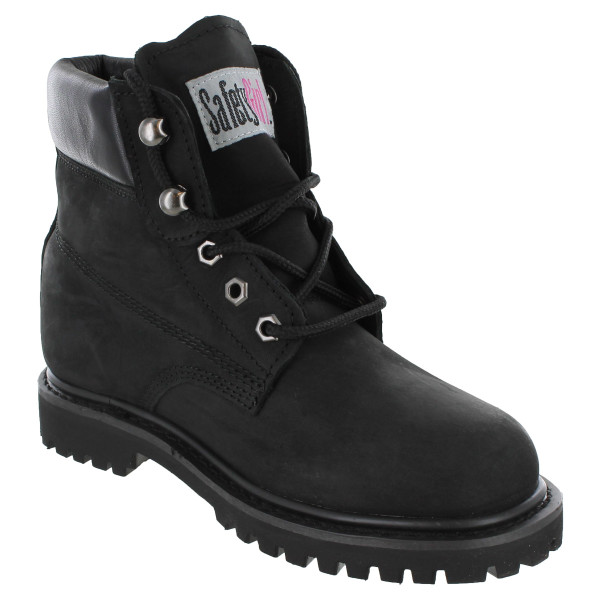 5. Reebok Women's Sublite Cushion Work Shoe
Rounding out our top five products are these beautiful and bright Reebok Women's Sublite Cushion Work Shoes! These beauties are perfect for the workplace, achieving maximum lightness and flexibility in a work shoe. With deep flex grooves, the Sublite foam midsole reduces weight and allows for greater range of motion, and are comfortable for all day wear with an alloy toe and MemoryTech footbed. Looking to wear them out on the trail? Go ahead! Reebok Safety Shoes are made to be used outdoors and on the job, and you won't miss the weight of a steel toe, but will still have all the protection!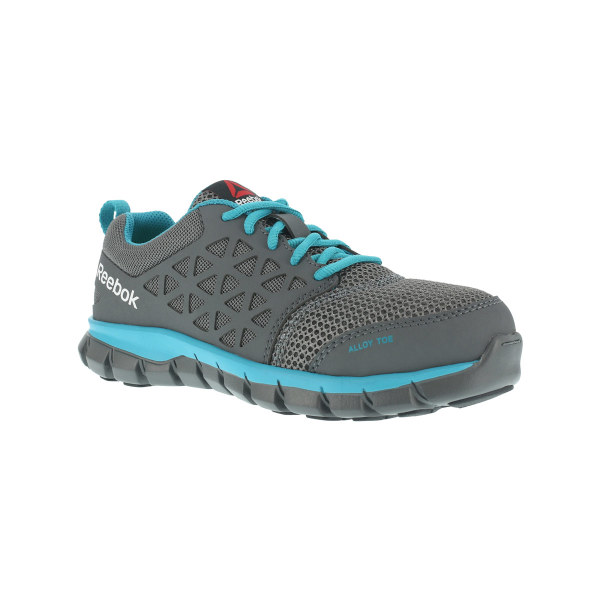 All of these products and more are offered at SafetyGirl.com, and are just begging for you to buy now for this season! We believe that for too long style has been sacrificed for comfort and functionality in women's workwear, and we're here to sound the alarm and show you that's changed! 📣 We are partnered with some amazing brands, and these are just a few. So go ahead, treat yourself to some new spring clothing!
Top 5 Products for Spring:
Contact Us
Call us toll-free at 1-877-734-2458
Email us at support@onlinestores.com
Connect with us on Facebook or Instagram

@

thesafetygirl